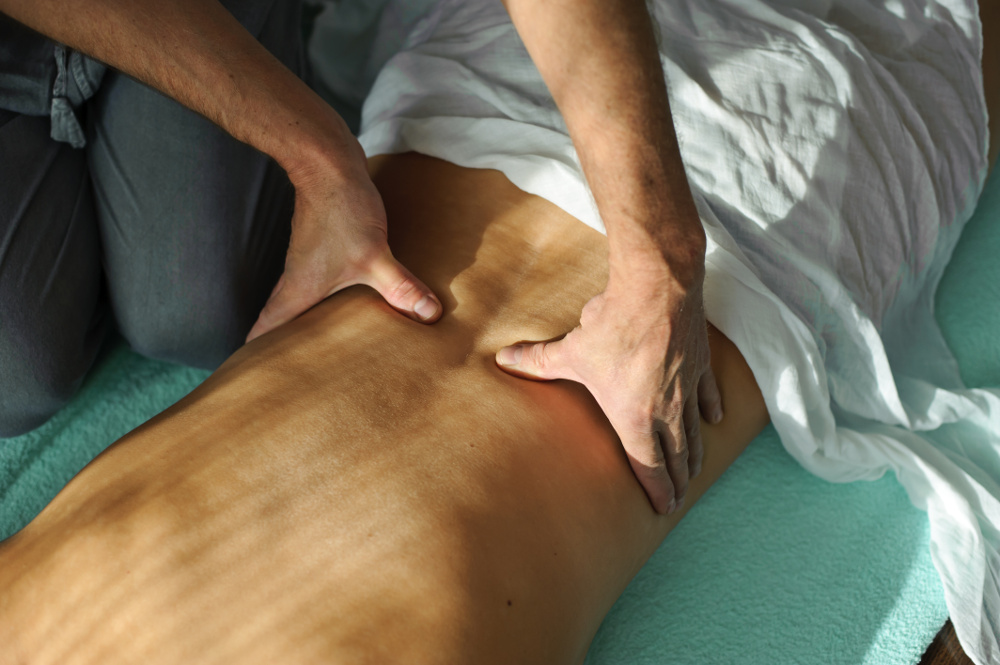 Sports massage in Alwoodley, Wigton Moor, Moortown and Shadwell
Relieve the aches and pains of everyday life with a sports massage
Designed to offer relief for aches, pains and sports injuries, sports massage offers an effective treatment whether you have suffered an injury whilst training or competing, or have simply spent too long sitting at a desk. Sports massage can also be used to enhance athletic performance and increase the rate of recovery, either after an event or an injury.
Sports massage is an effective way to relieve:
Injuries
Tension and stress
Pain
Bad posture
Fatigue or exhaustion
Here at Born Again Sports Therapy we work with clients throughout Alwoodley, Wigton Moor, Moortown and Shadwell so if you live in LS17 and are looking for effective relief from muscle pain, why not get in touch with us to find out more?
What does treatment include?
We'll start your treatment by giving you a free consultation, before using a range of techniques tailored towards to your individual needs. From deep tissue massage and Neuromuscular techniques, through to soft tissue release and stretching, we will design your treatment according to meet your specific requirements. Sports massage provides real benefits for a wide range of problems and can be used to treat back pain, sciatica or whip lash.
What are the benefits of sports massage?
Although sports massage usually brings immediate relief, in some cases it can be necessary to provide a course of treatments, particularly in cases where an ongoing problem has been allowed to get worse. Sports massage brings a wide range of health benefits such as:
Improved posture
Increased range of movement
Helping to prepare your mind and body for competition
Total relaxation and relief from stress, pain and tension
Rehabilitation after injury
Improvements to circulation and lymphatic flow
Aiding the remodelling of scar tissue
Treatments available from Born Again Sports Therapy
We also offer our clients the benefits of Holistic/Swedish Massage – a highly effective way to aid relaxation and reduce stress – and Reflexology which is designed to encourage the body to heal itself following injury, illness or a period of stress.
About us
Founded and run by Andy Kirk, Born Again Sports Therapy is an established sports therapy business based at Broadgate Wellbeing in Horsforth. Andy Kirk has enjoyed a successful career as a professional Rugby League Player and he has played for a number of well-known clubs including Leeds Rhinos and Wakefield Wildcats.
Thanks to his years of experience as a professional sportsman, Andy believes that sports massage is one of the most effective ways of preventing and healing sports injuries and a range of other health problems.
We work with clients in Alwoodley, Wigton Moor, Moortown and Shadwell so if you would like to arrange for a free consultation appointment or to find out more, why not get in touch with Andy on 07773209281?