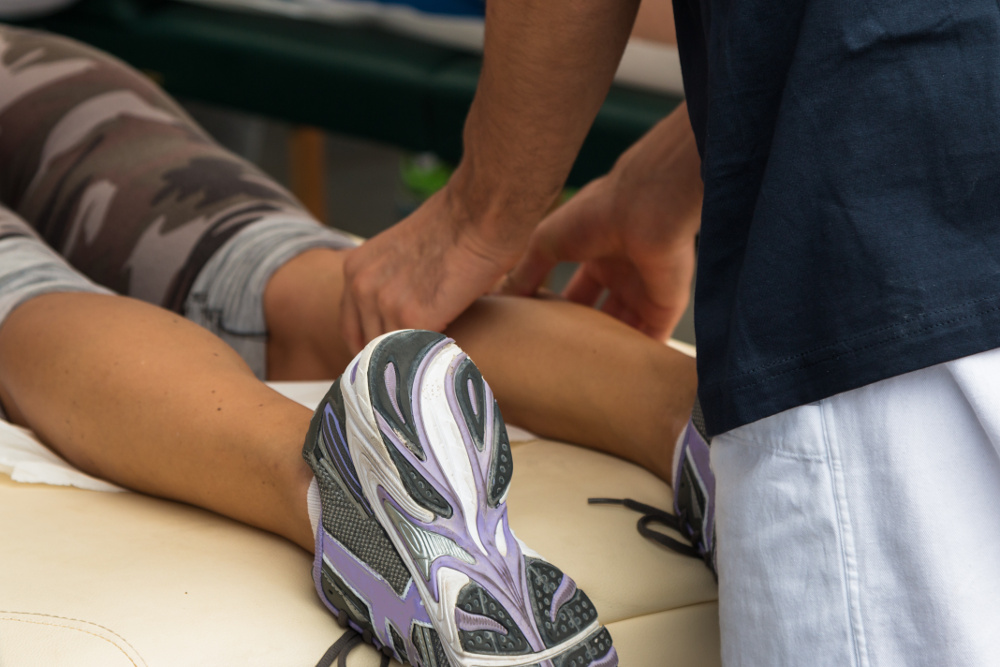 Sports massage in Guiseley and Hawksworth
Relieve your aches and pains with sports massage
Sports massage has become an increasingly popular treatment and is widely recognised as a highly effective way of reducing pain and easing stress. Here at Born Again Sports Therapy we are qualified and experienced so if you are looking for a sports massage in Guiseley and Hawksworth, we believe that our service is amongst the best available.
We work with a wide range of clients, from professional sports people through to office workers and company directors and we believe that sports massage offers an unbeatable way to treat injuries and the aches and pains of everyday life.
What is sports massage?
Sports massage is a form of deep tissue massage and is an effective way to improve the circulation, enhance blood flow and help to eliminate waste and toxins from the body. When used post-event it can help to minimise inflammation, tension and soreness leading to faster recovery times. Sports massage also offers an effective way to help the mind and body prepare for competition, aiding relaxation and focussing concentration.
Sports massage can be used by anyone – not just athletes – and will help to:
Enhance posture
Re-energise exhausted bodies
Improve circulation and the lymphatic flow
Increase muscle length and tone
Improve movement range
Remodel scar tissue
In addition to the benefits that sports massage offers to those who compete and take part in sports, it can also help with back pain, sciatica, whip lash, tension and stress.
Does sports massage hurt?
Everyone's tolerance is different and we'll work closely with you to find your perfect level. What feels like a deep massage to one person will feel light to another and communication is incredibly important to ensure the massage is as pleasant and relaxing as possible.
Treatments available
Alongside sports massage, here at Born Again Sports Therapy we offer a number of therapies and treatments designed to soothe and heal a range of conditions.
Holistic/Swedish massage offers an excellent treatment for anyone who wants to soothe their aches and pains, improve concentration and flexibility or relieve depression and anxiety. Swedish massage helps to eliminate the toxins which can accumulate in the body, offering an incredibly relaxing experience which will leave you feeling re-energised and rejuvenated.
Reflexology can be used following illness, injury or periods of stress and is designed to rebalance the body and encourage healing. At Born Again Sports Therapy we use a hands-only technique to apply gentle pressure to the feet to release blockages and restore the flow of energy around the body. Reflexology is very gentle and offers a soothing way to help the body heal at its own pace.
Contact us
We offer all new clients a free consultation and if you would like to book an appointment, or find out more about the therapies we offer, please don't hesitate to get in touch for further information.