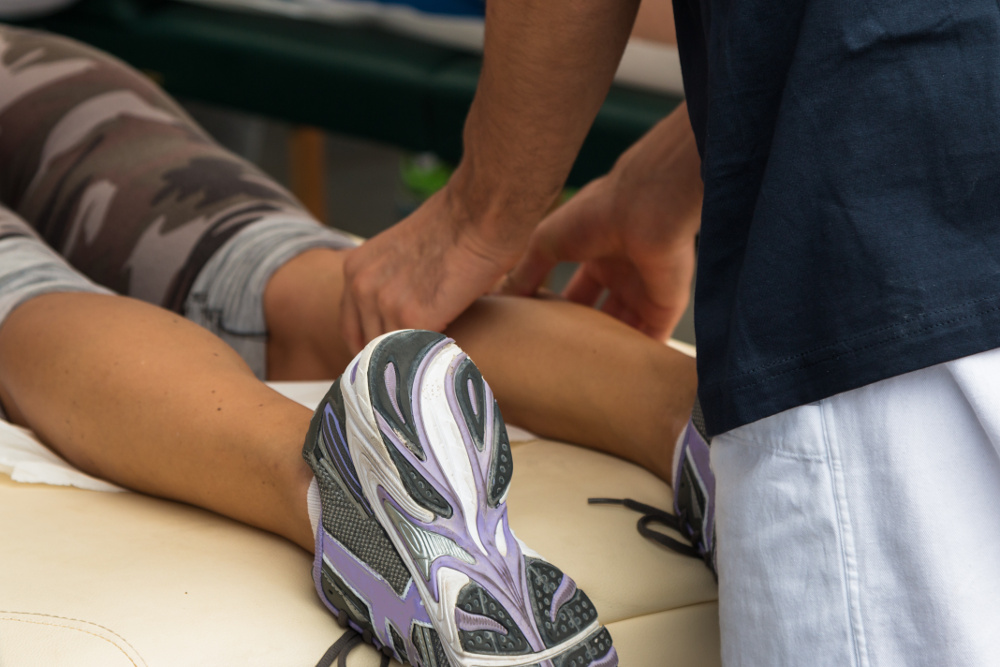 Sports massage in Beeston, Cottingley and Holbeck
Relieve your aches and pains with a sports massage
A highly effective treatment for a wide range of people, from tension suffers through to injured athletes, sports massage brings numerous benefits. Sports massage can be used to improve athletic performance and speed-up recovery times by breaking down scar tissue, increasing oxygen levels and stretching muscles. Whether you're a footballer, cyclist, golf enthusiast or have simply spent too long sitting at a desk, sports massage is an excellent way to treat your aches and pains.
Sports massage can be used to relieve:
Injuries
Fatigue and exhaustion
Tension and pain
Posture problems
We work with clients in Beeston, Cottingley, Holbeck and throughout LS11 who are looking for effective relief from general aches and pains or sports injuries.
What will my treatment involve?
All treatment at Born Again Sports Therapy begins with a free consultation designed to assess your individual requirements. We use a range of techniques according to individual needs; including deep tissue massage, soft tissue release, Neuromuscular techniques, muscle energy techniques and stretching. To further enhance your treatment you will be given further advice, stretches and exercises to complete at home.
Sports massage is not only beneficial to those athletes and those who participate in sport; it can also prove to be extremely beneficial to anyone who suffers from complaints such as sciatica and back pain or who has a sports injury and would like to speed-up their rate of recovery.
Sports massage offers a wide range of benefits such as:
Encouraging the remodelling of scar tissue
Rehabilitation after an injury
Removal of metabolic waste such as lactic acid
Improving post-event recovery times
Helping with mental preparation and relaxation before an event
Preparing the body for competition
Increasing range of movement
Increasing muscle tone and length
Improving circulation and the flow of the lymphatic system
Re-energising, relaxing and reducing stress
In many cases sports massage brings immediate relief, however in cases where an ongoing problem has built up, it is often necessary to arrange for several treatment sessions.
Treatments offered by Born Again Sports Therapy
We also offer our clients a range of treatments designed to treat injuries and improve general wellbeing, including Holistic/Swedish massage, Reflexology and Ultrasound Therapy.
About us
Born Again Sports Therapy was established and is run by Andy Kirk, a former Rugby League player who has enjoyed a successful career playing for a number of well-known clubs including Leeds Rhinos, Wakefield Wildcats and Salford City Reds. Thanks to his time spent playing professional rugby, Andy has a wealth of experience and understands the frustration that injuries can bring. Andy takes great pride in his expertise and believes that sports massage is one of the most effective ways to help treat, heal and prevent sports injuries.
Contact us for more information
We work with clients throughout Beeston, Cottingley and Holbeck so if you'd like to find out more about sports massage and the range of treatments we offer; please don't hesitate to get in touch by calling Andy Kirk on 07773209281.