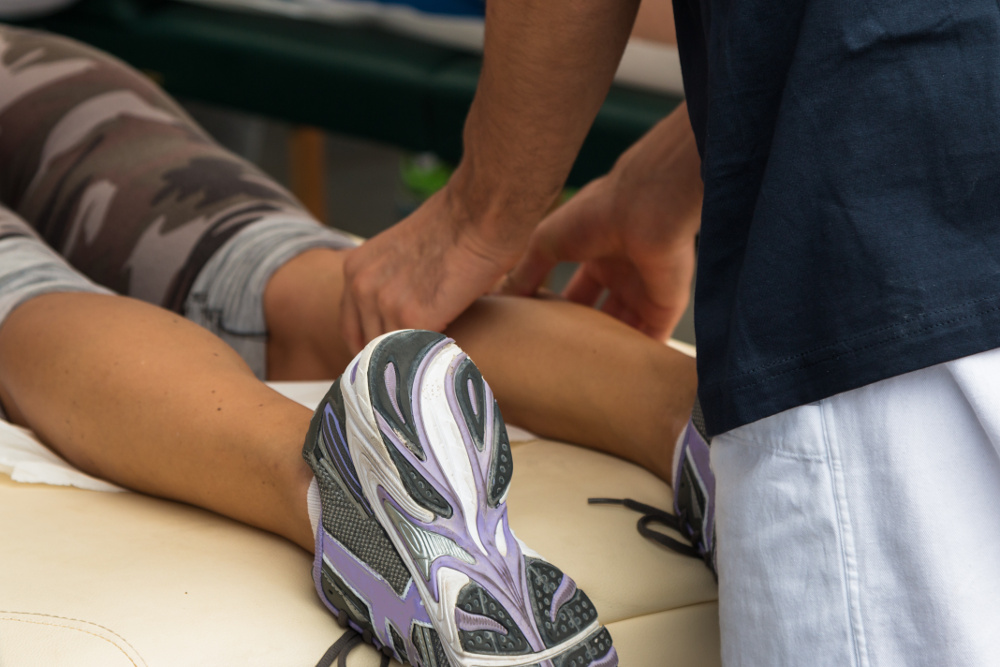 Sports massage in Pudsey and Stanningley
Sports massage and muscle treatments designed to ease stress and reduce pain
Widely recognised as an effective treatment for a sports injuries and muscle pain, sports can be used by anyone. Here at Born Again Sports Therapy we work with clients throughout Pudsey and Stanningley and the treatments we offer can be used to relieve:
Injuries
Fatigue and exhaustion
Pain and tension
Poor posture
The benefits of sports massage
Sports massage offers a wide range of benefits, including but not limited to:
Improved circulation and lymphatic flow
Increased range of movement
Rehabilitation after injury
Improved recovery time after competition and sports events
Preparation of the mind and body for competition and sports events
Remodelling of scar tissue
Relief from pain
Many of our clients find that sports massage brings immediate relief, however if you are suffering from a long-term condition which has been allowed to build up, more than one treatment may be necessary.
Your treatment at Born Again Sports Therapy
As a new client your treatment will begin with a free consultation at which we'll talk through your requirements and identify your individual needs. We use a range of techniques, including deep tissue massage, Neuromuscular techniques, soft tissue release, muscle energy techniques and stretching to provide relief for anyone participating in sport, or who is suffering from back pain, whip lash or sciatica.
If you have never had a sports massage before you may be worried that it will hurt. We will always take your tolerance level into consideration and we know that what feels like a deep massage for one client might feel light for another. Communication is very important to ensure that your massage is an enjoyable experience and we'll work closely with you to ensure your requirements are met.
The treatments available at Born Again Sports Therapy
Here at Born Again Sports Therapy we offer a wide range of treatments, with options suitable for treating sports injuries, injuries, stress, tension and pain and to promote healing. The treatments we offer include:
Ultrasound therapy to reduce the pain of osteoarthritis, muscular pulls and tears, carpal tunnel syndrome, painful scar tissue, phantom limb pain, sprains and strains.
Holistic/Swedish massage to relieve stress, headaches and migraines and improve concentration, sleep quality and soothe aches and pains.
Reflexology to treat the whole body, not just the symptoms of disease.
About us
Born Again Sports Therapy works with clients in Pudsey and Stanningley and is founded by Andy Kirk, a former professional Rugby League player who has enjoyed a successful career playing for clubs including Leeds Rhinos, Wakefield Wildcats and Salford City Reds.
Thanks to his long career as a professional sportsman, Andy understands just how debilitating pain can be and takes great pride in using his skills and experience to provide effective treatments for a wide range of different conditions.
To find out more or to arrange an appointment, please call Andy Kirk on 07773 209281.