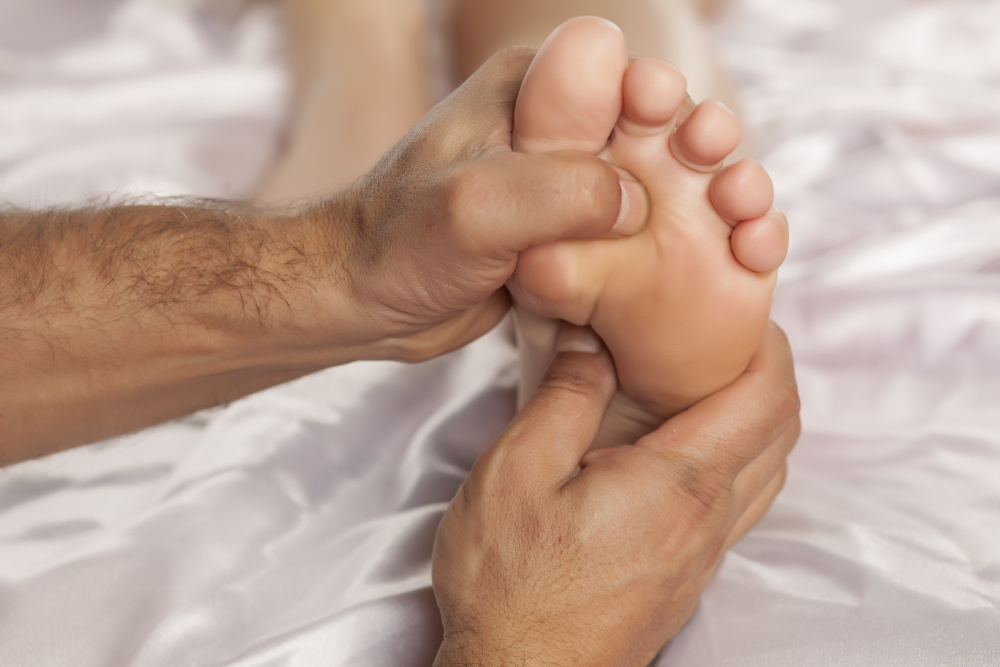 Sports massage in Yeadon
The benefits of sports massage
Many people find that muscle pain has a huge impact on their everyday life by restricting their enjoyment of sport and leisure activities. Whether you're suffering from a recurring back problem, a sports injury or just general aches and pains, sports massage is an excellent way to reduce muscle pain and tightness.
Here at Born Again Sports Therapy we work with clients in Yeadon and throughout Leeds, helping them find relief from a wide range of conditions including:
Sports injuries
Headaches and migraines
Muscle strains
Muscle tension
Sciatica
Whip lash
Sports massage is a deep massage therapy which can be tailored to suit your individual requirements. Sports massage works by breaking down scar tissue, increasing oxygen levels and warming and stretching the muscle fibres and ligaments. Whether you're a footballer, cyclist, runner who someone who's simply spent too long sitting at a desk, you'll find that sports massage brings relief and eases pain. Sports massage offers a number of benefits including:
Improving recovery times between training and competitions
Restoring energy
Releasing stress and tension
Improving circulation
Increasing range of movement
Rehabilitation after injury
Increasing muscle tone and length
Who we are
Born Again Sports Therapy was founded and is run by Andy Kirk, a former professional Rugby League player who has enjoyed a long and successful career playing for a number well-known clubs including Leeds Rhinos and Wakefield Wildcats. Thanks to the years he has spent playing rugby professionally, Andy fully understands just how debilitating and demoralising muscle pain and injury can be. He takes great pride in working closely with clients to bring them effective relief from pain and tension.
Born Again Sports Therapy is based in the Broadgate Wellbeing Space in Horsforth and alongside sports massage we are able to offer our clients in Yeadon a range of therapies including Swedish/holistic massage, ultrasound treatments and reflexology.
Swedish/holistic massage is an excellent way to relieve tension, soothe aches and pains and improve sleep quality, whilst reflexology is a gentle treatment designed to help the body heal itself after injury, illness or stress. Ultrasound therapy is used to treat pain conditions and can help to reduce the discomfort of osteoarthritis, myofascial pain, carpal tunnel syndrome, bursitis, painful scars and phantom limb pain.
We know that every client and is different and your treatment will begin with a free consultation appointment to enable us to understand your requirements and find the most appropriate treatment.
Contact us for further information
If you would like to find out more about Born Again Sports Therapy or to book a consultation appointment, why not get in touch with us today? Andy Kirk can be contacted by calling 07773209281.